News & Trending
Sport
Trending
Kurt Okraku announces 10 key policies at GFA Congress
Kurt Okraku announces 10 key policies at GFA Congress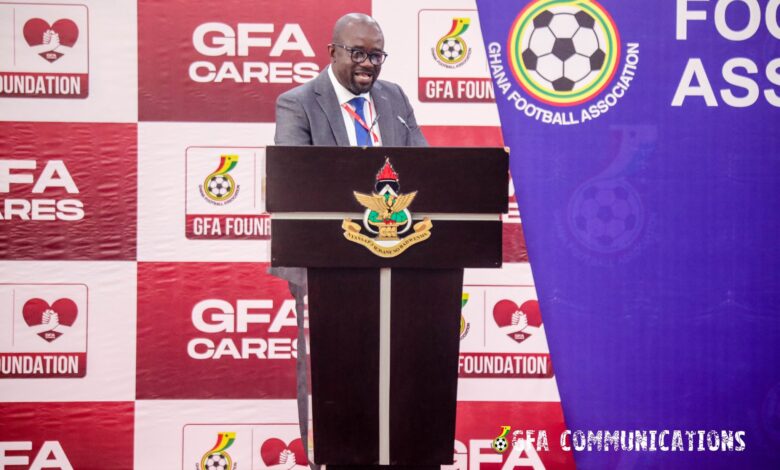 Ghana Football Association (GFA) President Kurt Okraku addressed the 29th GFA Congress on Monday, making several significant announcements. These initiatives, which range from grassroots development to administrative support, are designed to improve various aspects of Ghanaian football.
Okraku made the following key announcements at the GFA Congress: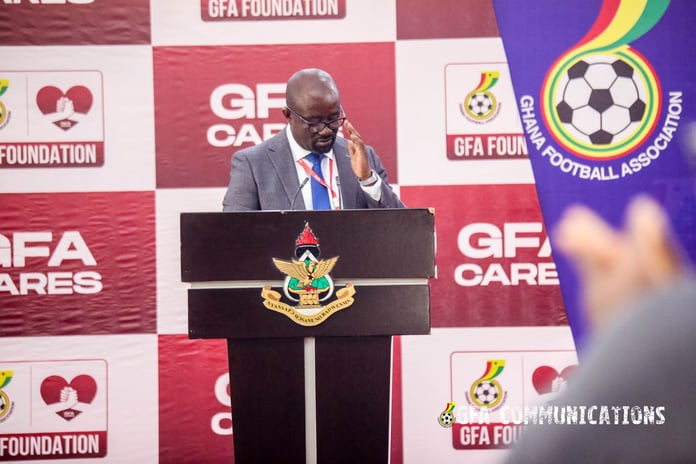 Coordinating Office: Plans are underway to establish a coordinating office in Accra to oversee the operations of Regional Football Associations (RFAs).
RECOMMENDED FOR YOU!
GFA Congress: Abdul Salam storms out as Kurt Okraku addresses stakeholders
Footballs for Regional Competitions: The GFA will provide GHS 100,000 for the purchase of footballs to support regional competitions, ensuring adequate equipment for young players and promoting grassroots football.
Support for Regional FA Chairpersons: Regional FA chairpersons will receive pickups to enhance their mobility and administrative capacities, enabling them to serve their regions more effectively.
Financial aid for officiating: The GFA will allocate GHS 300,000 to support the payment of officiating fees at the regional level, emphasizing fair and competent refereeing in football matches.
Referee training: GHS 200,000 will be invested in the training of referees through the Catch Them Young initiative, nurturing young talents and raising the standards of officiating.
Monthly allowance for referee managers: Referees managers at the regional level will receive a monthly allowance of GHS 1,000, recognizing their crucial role in overseeing officiating activities.
Stipends for RFA Chairpersons and Vice Chairs: RFA chairpersons will receive a monthly stipend of GHS 4,000, while vice chairs will receive GHS 1,500, acknowledging their contributions to football administration.
Youth team support: Each Ghana Premier League club will receive GHC 50,000 to establish a youth team, fostering the development of young talents within the clubs.
Integration rewards for youth players: Clubs will be rewarded with GHS 25,000 when two of their youth players feature in more than 15 games, incentivizing the integration of young talents into first-team setups.
Discounted coaching certificates: Former Ghanaian players seeking coaching certificates will benefit from a 50% discount, facilitating their transition into coaching roles and encouraging their professional development.