News & Trending
Opinion
Trending
Ahmed, The servant writes: Ghana – Rwanda, The Correlation
Ahmed, The servant writes: Ghana - Rwanda, The Correlation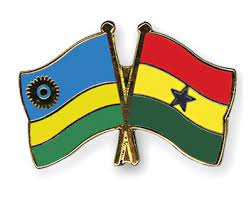 Ghana and Rwanda are both countries in Africa. Ghana in West Africa and Rwanda in the East.
Ghana is more democratic than Rwanda.
Consider the following:
In Ghana, there is a rule of law, political parties are in existence, functioning, and participating in the democratic space.
Parliament is playing its watchdog role. The judiciary is independent in dispensing justice to the citizens.
Rule of law is at its peak and the citizens' human rights are being upheld in accordance with the law.
The media are not gagged. They operate freely.
The Presidents and other leaders are criticized freely without any attack. Political leaders are elected according to the tenets of the Constitution. Since the creation of the 4th Republic, no President or his party had attempted to change the Constitution.
There is so much freedom, movement, and association. Civil society organizations are freely operating. Criticizing the government on almost any issue. Ghana is never a failed state.
Our bane is the way and manner we deal with our environment, corruption and mismanagement, and the procrastination in punishing the guilty.
Ghana is gradually expanding its digitized revolution. Today we do a lot of online businesses, education, and other transactions. The nation has and uses national identity cards for other national activities.
The educational sector is improving as there are many children in school today and there is numerous development, but more needs to be done.
Infrastructure is ongoing in every nook and cranny of the country. Roads, schools, bridges, interchanges, hospitals, drainages, etc. Religious freedom is guaranteed in our Constitution. Everyone practices their religion without any fear or favour. There is religious tolerance and unity.
Individuals and organizations carry out their legitimate businesses without any fear of intimidation.
All these attributes are lacking in Rwanda. Ghana's main challenge is unnecessary partisanship in every matter.
It is therefore awful that some Ghanaians will also want to denigrate and make some weird comparisons between Ghana and Rwanda.
People only visit Kigali and conclude that Rwanda is neat and beautiful, sad.
They are mute in the areas of human rights, democracy, rule of law, individual and corporate freedoms, respect for the Constitution, and rights of the opposition parties.
Rwanda led by Paul Kigame has failed intoto when it comes to the traits mentioned in supra.
I commend all our leaders in the 4th Republic for at least improving upon each other's performance.
Jerry, Kufour, Atta Mills, Mahama, and Nana Addo have done their bits and continued to do their best.
I pray that our nation will one day have a national economic blueprint that every future government will follow.
In conclusion, I believe that Ghana is far ahead of Rwanda in many areas of socio-economic development and democratic culture and that our nation is never a failed state.
Can we ponder and discuss this without any political lenses?
God bless our nation, Ghana.