General News
News & Trending
Politics
Trending
General Mosquito stings church elder Ofosu Ampofo to win NDC National Chairmanship 
General Mosquito stings church elder Ofosu Ampofo to win NDC National Chairmanship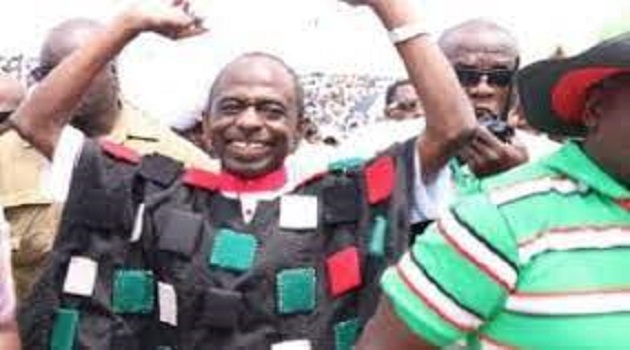 Long-time General Secretary of the National Democratic Congress (NDC) Johnson Asiedu Nketia, popularly known as General Mosquito, has been elected National Chairman of the party, 3news.com can confirm.
Results collated so far see the charismatic Asiedu Nketia in a commanding lead with a total of 5,574 out of 8,553 valid votes cast. That represents 65.17 percent.
Incumbent National Chairman Samuel Ofosu Ampofo, who failed in his re-election bid, garnered 2,894 votes to come second.
He, therefore, loses his position to his General Secretary.
Samuel Yaw Adusei polled 52 votes to come third. In contrast, Nii Armah Ashitey, who in 2012 lost his Klottey Korley seat in parliamentary primaries to Dr. Zanetor Rawlings, polled 38 votes, representing 0.44 percent, to come last.
The Electoral Commission, of Ghana (EC), will declare the results.
The firebrand politician and the longest-serving general secretary of the largest opposition party in Ghana, Mr. Asiedu Nketia will lead the NDC as its National Chairman into the 2024 general elections.
Story: Inghananewstoday.com