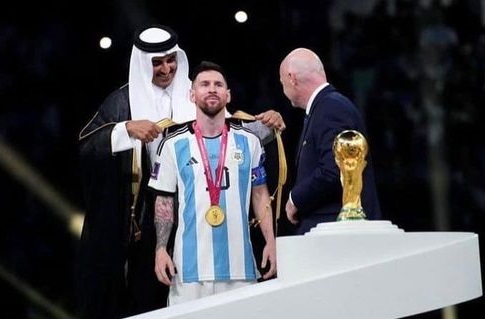 Qatar impressively introduced the world to so many aspects of its culture. The Emir of Qatar gave Messi the 'Bisht' as a sign of respect, he's a warrior who won for his country Argentina.
A Bisht is usually worn for prestige on special occasions such as weddings, or festivals such as Eid, or for Ṣalāt al-Jumuʿah or Salat al-Janazah. It is usually worn by secular officials or clergy, including tribal chiefs, kings, and imams.
It is a status garment, associated with royalty, religious position, wealth, and ceremonial occasions
Culturally, dressing someone in a "Bisht" (the robe) is an act of courtesy & high appreciation in Qatar.
Story: Inghananewstoday.com