General News
News
News & Trending
Politics
Trending
MP for Tamale Central warns Kyei Mensah Bonsu over his incessant attacks on Speaker
MP for Tamale Central warns Kyei Mensah Bonsu over his incessant attacks on Speaker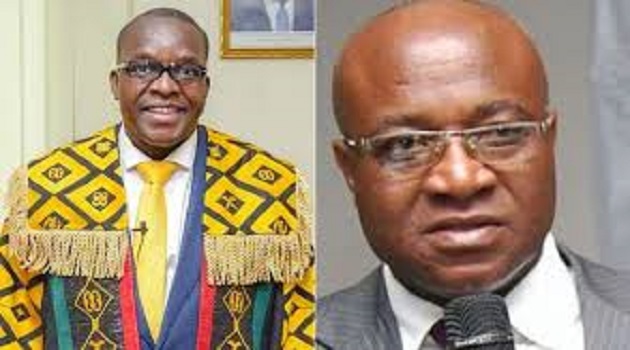 Member of Parliament (MP) for Tamale Central in the Northern Region, Mr. Ibrahim Murtala Muhammed has sent a strong warning to the Majority Leader and MP for Suame Osei Kyei-Mensah-Bonsu to stop his unwarranted attacks on the Speaker of the Eighth Parliament, Rt Hon. Alban Bagbin.
Murtala Muhammed wrote on his social media wall: "Kyei Mensah Bonsu has a penchant for attacking the Speaker. He fought his elections and ever since he has been attacking him. We want to serve a notice, we will not allow him to continue to attack the speaker.
Kyei Mensah Bonsu claimed that the ruling made by Mr. Speaker, Rt Hon. Alban Bagbin is unconstitutional. At the time Mr. Bagbin was practicing the law, you Kyei Mensah Bonsu were selling spare parts at Magazine.
The Tamale Central lawmaker wrote this in reaction to the Majority Leader's outburst after a Speaker's ruling in Parliament on Wednesday, October 26, 2022.
Story: Kwadwo Buabeng