General News
Health
News & Trending
Trending
2-day roundtable discussion on hypertension in Ghana is underway in Accra 
2-day roundtable discussion on hypertension in Ghana is underway in Accra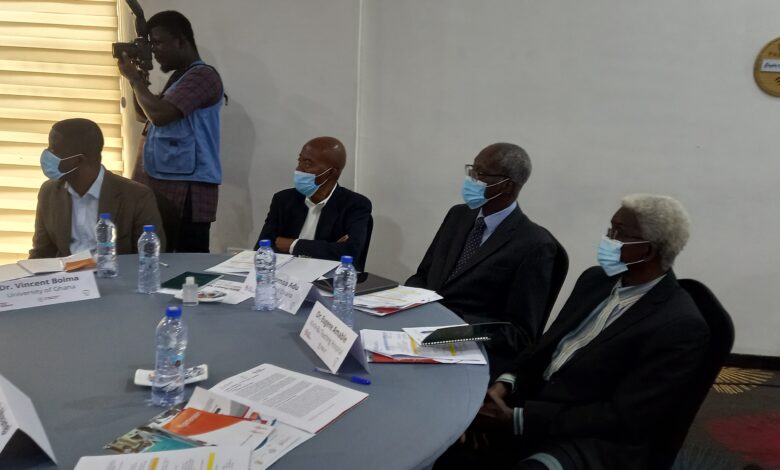 A two-day roundtable discussion on hypertension in Ghana is currently underway at the Alisa Hotel in Accra, Ghana.
The event seeks to bring together a diverse group of stakeholders to assess the roadblocks preventing the implementation of existing guidelines on Hypertension and identify local solutions.
The World Health Organisation (WHO), guidelines for the pharmacological treatment of hypertension in adults, published in 2021, provide the most current and evidence-based guidelines on the initiation of treatment with pharmacological agents for hypertension in adults.
According to the organisers of the roundtable discussion, the successful implementation of the WHO guidelines requires concerted advocacy efforts at the national level to ensure effective policies for the management of hypertension in the country.
To this end, the hosting of the roundtable discussion presents an effective tool to catalyse discussion between local and national stakeholders that translates into concrete actions for the prevention, treatment, and control of hypertension.
Data available shows that in Ghana, around 34 percent (34%) of the 30-79 population age group has raised blood pressure, with less than half-aware of being affected by hypertension, including the existing gaps in the screening and detection of hypertension among adults.
Even among those who are aware of their hypertension condition, only an estimated 36% are currently taking treatment, which might indicate significant roadblocks in access to and availability of treatment in Ghana.
The roundtable is represented by key stakeholders like the Ministry of Health, health professionals, representatives from the private sector, and academia.
The roundtable discussion is being put together by the Ghanaian Society of Cardiology, Stroke Association Support Network-Ghana, and the World Heart Federation.