Education
General News
News & Trending
Trending
Issues of morality, integrity are no longer major concerns of the church – Rev. J. F. K. Mensah
Issues of morality, integrity are no longer major concerns of the church – Rev. J. F. K. Mensah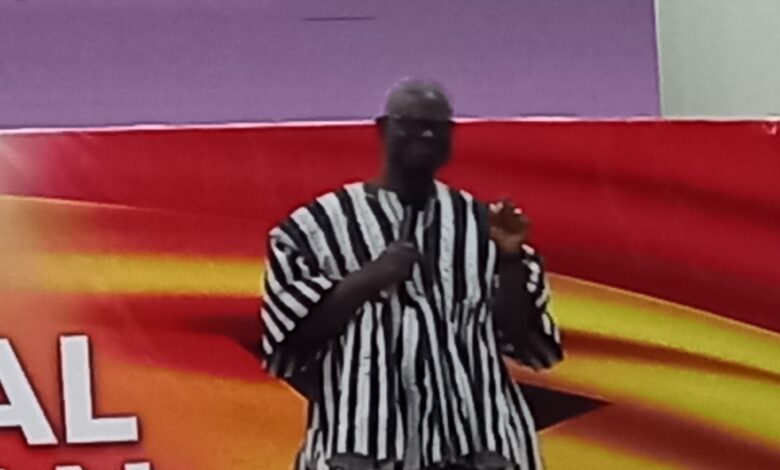 Chairman of the Apostolic Council of the Great Commission Church International, Reverend Joseph Felix Kwesi Mensah, has revealed that issues of morality and integrity are no longer major concerns of the modern-day church.
According to him, the church, which is supposed to lead in the building of strong moral character and integrity in its members, has failed in its responsibility of nurturing people of integrity and sound character.
Rev. J. F. K. Mensah, who was speaking on the topic: "Assessing the Effectiveness of the Church in Promoting Good Governance, after 65 Years of Independence", at the 2022 Edition of the National Christian Forum in Accra, alluded that good governance was premised on the Holy Bible.
"Good governance is premised on the Holy Bible because the eighth commandment of the Ten Commandments states emphatically that 'Thou shalt not steal,' meaning no one is permitted to take something that belongs to the nation or another person or group of people.
"The eighth commandment is not only God's law but it is the basic law of the society we live in," he reiterated on Thursday, August 26, 2022.
The Man of God, who has been in ministry for well over 30 years, therefore, explained integrity as "wholeness, perfection, soundness, simplicity, completeness, and sincerity."
He further explained that if Christians of today were following the foundation of the church, which was based on the Holy Bible, which teaches moral principles such as love and compassion, it would lead Christians to eschew greed, bribery, and corruption that have affected the moral fiber of Ghanaian society.
He, therefore, called on churches to lead Christians to adhere to biblical principles of piety, adding: "The Church has a moral foundation in the Bible to uphold integrity. So, if somebody is building his conscience on scriptures, he cannot take bribes, be corrupt, steal while in government, or misuse state property."
"The Church has done well in providing education and employment to a certain degree. However, it is not doing well in working on the character of Ghanaians. The church needs to up its game in this area, otherwise, we will continue to have a situation where we have many Christians without proper character," he stated.
The Chairman of the Apostolic Council of the Great Commission Church International said emphatically that until the Church helped to actualise the Bible in the lives of Ghanaian Christians and preached moral sermons instead of the usual prosperity sermons we have been witness to of late to transform the people, Ghana would continue to be inundated with immorality, including corruption.
story: Inghananewstoday.com/gbcghanaonline.com