Breaking News
Business
General News
Wash
Trending
Ghanaians to pay more for water, and electricity…As PURC increases tariffs by 21%, and 27.15% respectively
Ghanaians to pay more for water, and electricity…As PURC increases tariffs by 21%, and 27.15% respectively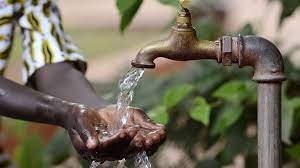 The Public Utilities and Regulatory Commission (PURC) has announced new tariffs increment for water and electricity by 21% and 27.15% respectively
The Utility regulator announced the new tariffs on Monday, August 15, 2022. Saying new tariffs take effect from September 1, 2022.
The management of the Electricity Company of Ghana (ECG) made a proposal to the PURC to increase electricity tariffs by up to 148 percent covering 2019 to 2022.
The state power distributor also proposed an average increase of 7.6% in tariff over the next four years to cover Distribution Service Charges (DSC).
But the Utility regulator thinks otherwise thereby giving an increment of 27.15%.
The management of the Ghana Water Company (GWCL) also put in a proposal to the PURC to increase water tariffs.
The GWCL in its proposal said over the years, the approved tariffs have not been fully cost reflective. This, according to the GWCL has led to the inability of GWCL to raise enough revenue to finance the much-needed capital investment projects, with a consequent unsatisfactory level of service. Thus its calls for the astronomical increment it requested.
However, the PURC believes the managers of the water distribution company deserved just 21%, out of the 300% increase GWCL requested.
Source: Inghananewstoday.com